Our Philosophy
Marketshare Management, Inc. provides financial advisory, strategic consulting, strategic partnering and association management services.

We are proud of our reputation for responsive, efficient, creative and successful service.
The MarketShare guiding philosophy emphasizes client selectivity; total client focus; premium, cost-effective service and highest client satisfaction.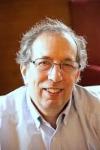 Jay McCrensky, Ph.D., CEO
Dr. McCrensky is president of Marketshare Management, Inc., providing strategic partnering, financial advisory and marketing consulting services. He introduces strategic partners for a wide spectrum of US and international infrastructure developers, renewable energy companies, drug/biotech ventures, cybersecurity companies and other emerging enterprises.
Dr. McCrensky currently also serves as:
Visiting Professor – St. Mary's College of Maryland
CEO – The International Cyber Accelerator (TICA)
CEO - The Cyber Acceleration Fund
His background includes such positions as:
Vice President - Dovetail Technologies
Vice President - Marketing Institute International Corp (MIICORP),
Director of Development - Tufts University
Director of Marketing Communication - US Dept. Of Energy, managing marketing programs for conservation of renewable energy
Dr. McCrensky earned an MBA from the Stanford Graduate School of Business and a Ph.D. From Towson University.